PROGRAM OVERVIEW
Home is where the heart is and we've made our preschool surroundings comfortable and warm. Our innovative learning environment is filled with lots of inquisitive equipment and fun educational activities. There are plenty of cush places to flip and read or listen to music, and costumes to inspire imagination but the real strength of Children's Paradise Preschool in San Diego is our highly effective and developmentally appropriate Academic Curriculum.
We use the California Foundations & Frameworks curriculum which was created by the Department of Education to guide our practices. The curriculum at the Children's Paradise is a diverse blend between the Creative Curriculum, Growing up Wild, Writing without Tears and a variety of Montessori methods. We infuse our play-based curriculum with Reggio Emilia open-ended messy-play and use a variety of natural play learning materials to support hands on learning.
This ecclectic approach to High Quality Early Learning supports and is tailored to the learning style of each and every child. Our research-based highly educational curriculum, using the latest methods combined with a team representing the best academic minds ensures all children enter kindergarten Healthy and Ready to Learn!
OUR HIGH QUALITY PRESCHOOL PROGRAM OFFERS:
Highly educated caregivers – with a Bachelor's Degree or higher!

State-of-the-Art Environments implementing the Early Childhood Environmental Rating Scale (ECERS)

Developmental screenings using the Ages & Stages Questionnaire (ASQ)

Intentional Curriculum Planning using results from the Desired Results Developmental Profile (DRDP) ongoing observation process.

Verified Emotional Support, Classroom Organization & Instructional Support using the CLASS tool.

Healthy meals and snacks prepared at each Center by our amazing in-house Chef!

Outdoor time which encourages physical activity and inspires in-classroom learning

Kindergarten Readiness & Seamless Kindergarten Transition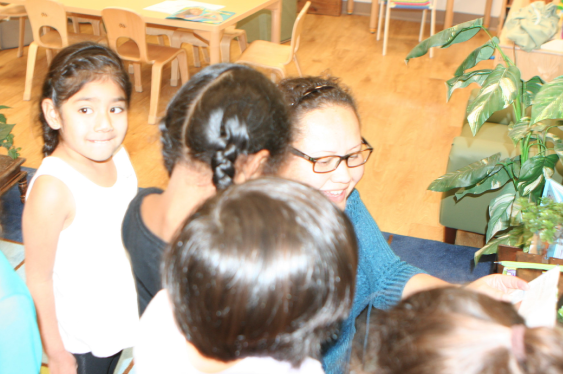 AGE APPROPRIATE CLASSROOMS
Each classroom is set up with thought and consideration of the children's age and developmental stage. Our preschool and developmentally appropriate classrooms are carefully planned for children ages three to five so the children have fun and learn simultaneously. Our classrooms meet the needs of the children and provides materials that are age appropriate, individually appropriate, and culturally appropriate while being safe and secure. Teaching a child when he or she is ready and able to process the learning creates positive learning experiences that will encourage further growth and learning in elementary school.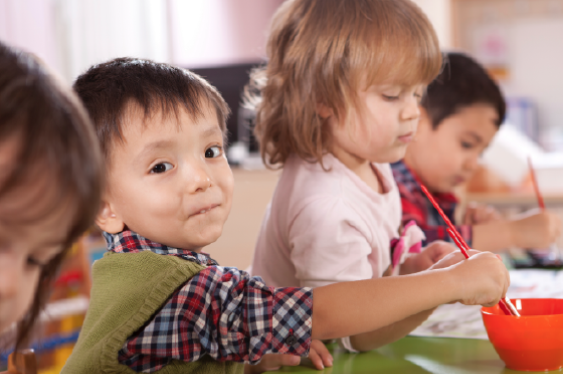 KINDERGARTEN READINESS
Children who are purposefully prepared for kindergarten are much more likely to achieve a lifetime of academic and career success. Our preschool program has been developed to act as a precursor to the California Department of Education requirements for California State Elementary Schools. Each day is filled with engaging activities involving pre-reading, writing, literacy, and language development, social-emotional skill building, the alphabet, mathematical concepts and hand on science and art all while having fun! Your child will sharpen the skills required to enter kindergarten and be ready for more learning when they begin their first year of school.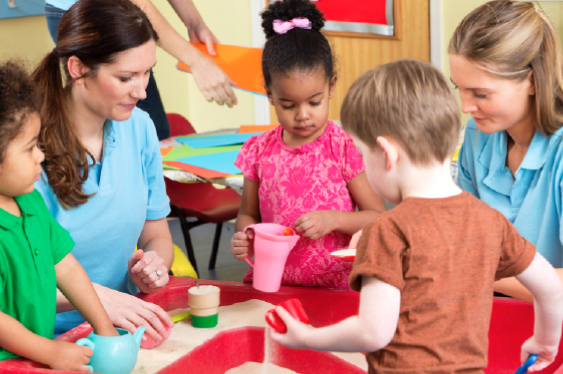 HIGHLY QUALIFIED PRESCHOOL TEACHERS
All staff at Children's Paradise are well educated, CPR certified, First Aid trained, fingerprinted, cross referenced, cleared through the Department of Justice, and exceed all additional requirements as mandated by the State of California Department of Social Services Community Care Licensing Division. We take pride in their commitment and dedication to the children who are entrusted to our care. All staff members continuously participate in ongoing higher education, professional development and consistently provide care and education to young children in a manner that supports the latest developments in the early childhood education field.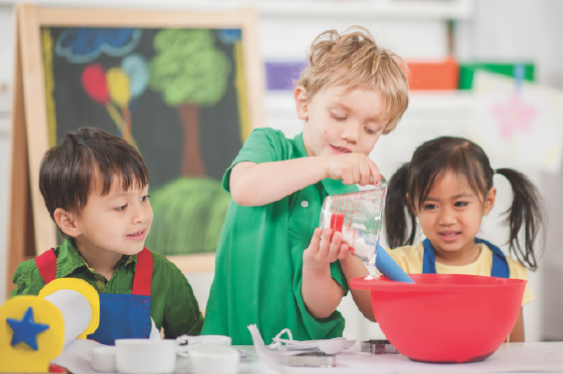 ONGOING EVALUATIONS OF EDUCATIONAL DEVELOPMENT
Every child in our program is monitored using a combination of questionnaires, observation and parent feedback to ensure your child is learning at their highest potential. Our teachers often identify learning difficulties early so they can be addressed with special learning plans or other health related assistance before entering kindergarten. We also connect families to other community services to assist children and families so that all a child's needs are addressed – in school and at home making them emotionally and physically healthy and always ready to learn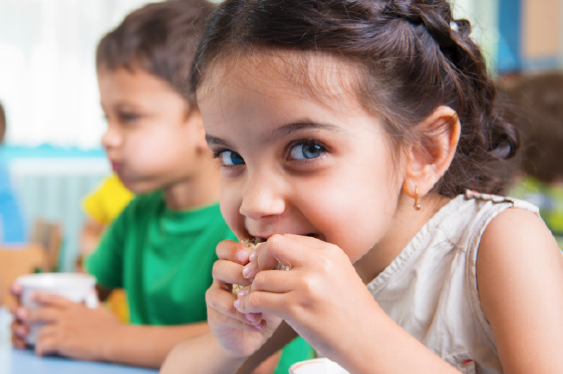 NUTRITIOUS MEALS & SNACKS
We value high quality nutrition and have chosen to include all meals and snacks as an ongoing part of the service we offer children and their families. Meals are tasteful, visually appealing, and prepared daily by our center chef! Parents everywhere coax their children to try new foods. Here at Children's Paradise, the children are eager to try new foods. A favorite snack is carrots and broccoli served with a nutritious dip. The monthly menu includes culturally diverse selections which feature fresh fruits and vegetables, milk, homemade breads, homemade granola and yogurt, healthy pizza, burritos, pasta dishes… and the list goes on and on.
"My daughter has been going here for about 9 months. The teachers are all unbelievably sweet and caring. For example, when my mother was diagnosed with breast cancer, the next day they made a get well card with my daughter featuring her hand print. They treat the children here as if they were their own. I'm glad we found this place."
– Andy B, San Diego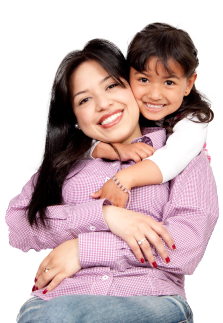 GET STARTED
We invite you and your little one to schedule a tour at of one of our beautiful, high quality early learning centers and get enrollment information today. During the tour, we'll provide you with pricing and an enrollment package. We encourage you to bring your child to the visit and spend some time exploring our magical play areas and age appropriate environments.